At the world's busiest airport, even the most seasoned travelers find themselves intimidated.
More than 75 million people made their way through Atlanta Hartsfield-Jackson International Airport in 2021 – a number much higher today as the world moves further away from the pandemic.
"It's an extremely busy airport, but for those of us who work here, there is an internal view of the airport that is 100 times busier than what the passengers see and experience," says Perry Venturo, SVP of Operations for Atlanta, Hartsfield-Jackson. "The collaboration between all the players – the airlines, TSA, business partners, vendors, law enforcement – is a tremendous oversight and workflow happening in the background."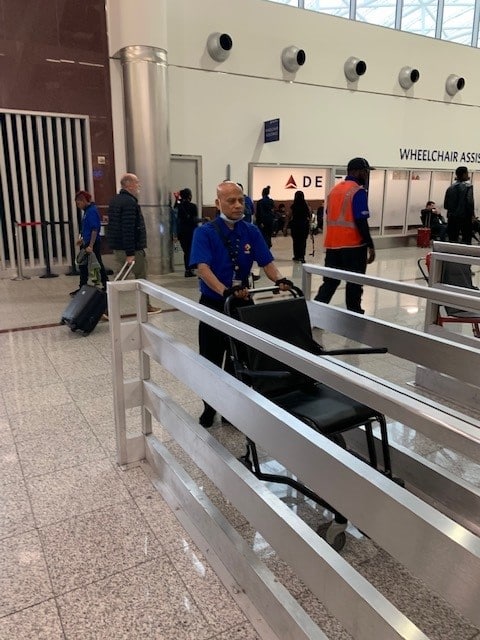 The airport can be a maze with seven concourses between the domestic and international terminals. Unifi's operations for Hartsfield-Jackson are the company's most extensive in the country, with more than 2400 employees. Unifi is the second-largest employer at the airport after Delta Airlines.
And while Hartsfield-Jackson is teeming with travelers on the most average of days, it's taken to the next level during peak travel times.
"Staffing is obviously a very important thing during holiday scheduling," says Venturo. "And it starts as soon we get flight schedules.
Unifi covers five lines of service for Delta Airlines, including wheelchair assistance and mailroom, and provides total ground service support for Spirit Airlines. Between October 1 and November 28, Unifi added more than 300 employees in Atlanta to support all lines of service.
"We have 142 Unifi employees just for Delta's mail facility in Atlanta alone. We must be prepared to support Delta and USPS to ensure mail is delivered on time during the holidays."
Staff scheduling is top of mind at all Unifi stations across the country. As post-pandemic staffing challenges plague almost every industry, Unifi has been hiring at a higher level for more than a year. With regard to holiday travel, some jobs require greater coverage, like ensuring enough people on hand for wheelchair assistance, below-wing support (like loading and unloading cargo), and crews to de-ice flights and ramps in winter climates.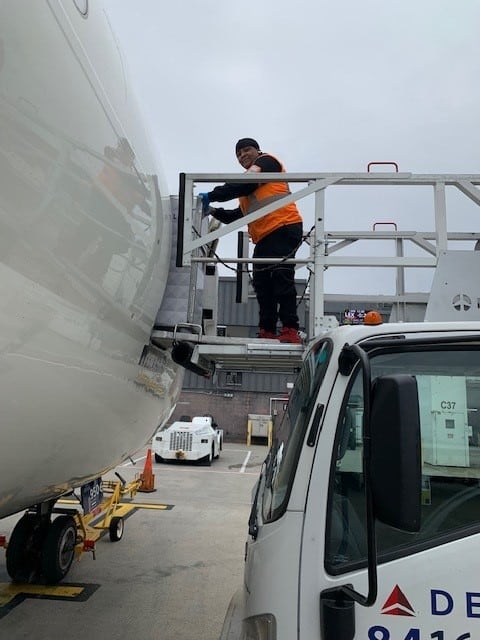 "We begin working on winter operations early," says Unifi COO Greg Kennedy. "Not only for our own preparedness, but we also want to present that readiness to our clients. Our airline partners rely on us for managing ground operations."
An enormous amount of planning and work happens weeks, often months, in advance. While staffing and equipment are the big-ticket items on the list, there are also several other variables like training additional staff in essential areas of support, identifying hotel needs and transportation for staff in case of inclement weather, and purchasing winter gear hand warmers, gloves, and hats, as well as hot food and beverages for the teams working.
"We provide aviation services for top airlines across the country. Making sure we meet their needs safely and efficiently is our number one priority, and we cannot achieve that without our employees on the ground," says Unifi CEO Gautam Thakkar. "So, it's incredibly important that we also ensure their needs are met during periods of busy and stressful travel."
Nearly 50% of Americans are expected to take to the skies this holiday season, as people's appetite for being together and traveling remains strong post-pandemic. As these travelers descend into airports around the country, thousands of workers are on the ground and behind the scenes.
"I think that is what I really want people to appreciate about our company," says Venturo. "Whether it's assisting passengers with a travel need, cleaning facilities and airplanes, transporting luggage, or even just a friendly face as you navigate the airport – these are the faces of Unifi that make your holiday travel experience possible."