Throughout February, we celebrated Black voices and leaders in our business by spotlighting some of our colleagues, and sharing their stories to mark Black History Month. We've recapped them here and hope you find as much inspiration from them as we did!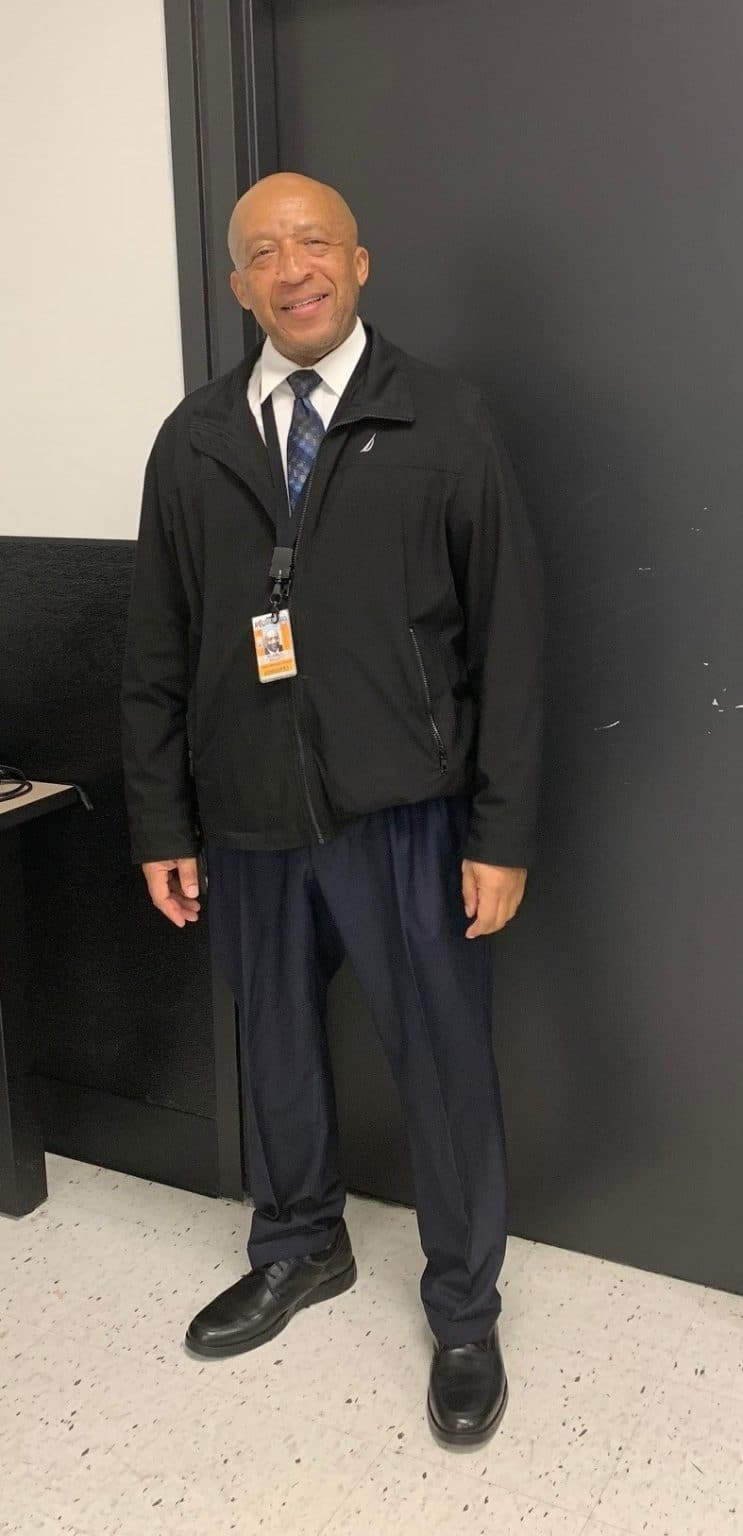 If you ask Willie Ponder, the challenges he's faced in life have only made him stronger and wiser.
Willie, 64, has worked for Unifi (and Delta Global Services) for nearly 25 years. He started as a wheelchair pusher and is currently a performance manager. He's also a U.S. Army Veteran – stationed twice in South Korea and for five years in Germany.
Reflecting on his life, Willie says the racism he felt in his youth and military days are moments he won't forget, but he's also long since forgiven.
"The first memory I have of really experiencing racism was growing up in Georgia in the 8th grade. It was 1972, and it was the first year they had Black and white kids play on the same football team," Willie recalls.
"I loved football, and even though I made the team, I never got to try out for the position I wanted. We also learned, years later, that when college scouts visited and showed interest in any of the Black players – the coaches never told us. So, there were many opportunities we were denied, but it doesn't help to hold on to that anger," he says. "It takes too much energy."
When you hear Willie's powerful outlook on life, it comes as no surprise that one of his biggest heroes is Nelson Mandela.
"He was in prison for 27 years and then became President of South Africa. It's incredible what he achieved and how much he persevered. I wish more young people looked up to people like that."
These days Willie says he tries to engage with younger colleagues – especially those of color.
"I try to mentor them, ask them about their goals and going to school, and what is happening in their life. It's how I'm doing my part."
Willie also says he feels pride when seeing black industry leaders – pilots and executives. "I wish we had more, but I respect them when I see them because I recognize their journey wasn't easy."
As for Willie's own future?
"I'll be right here, working in aviation for as long as possible."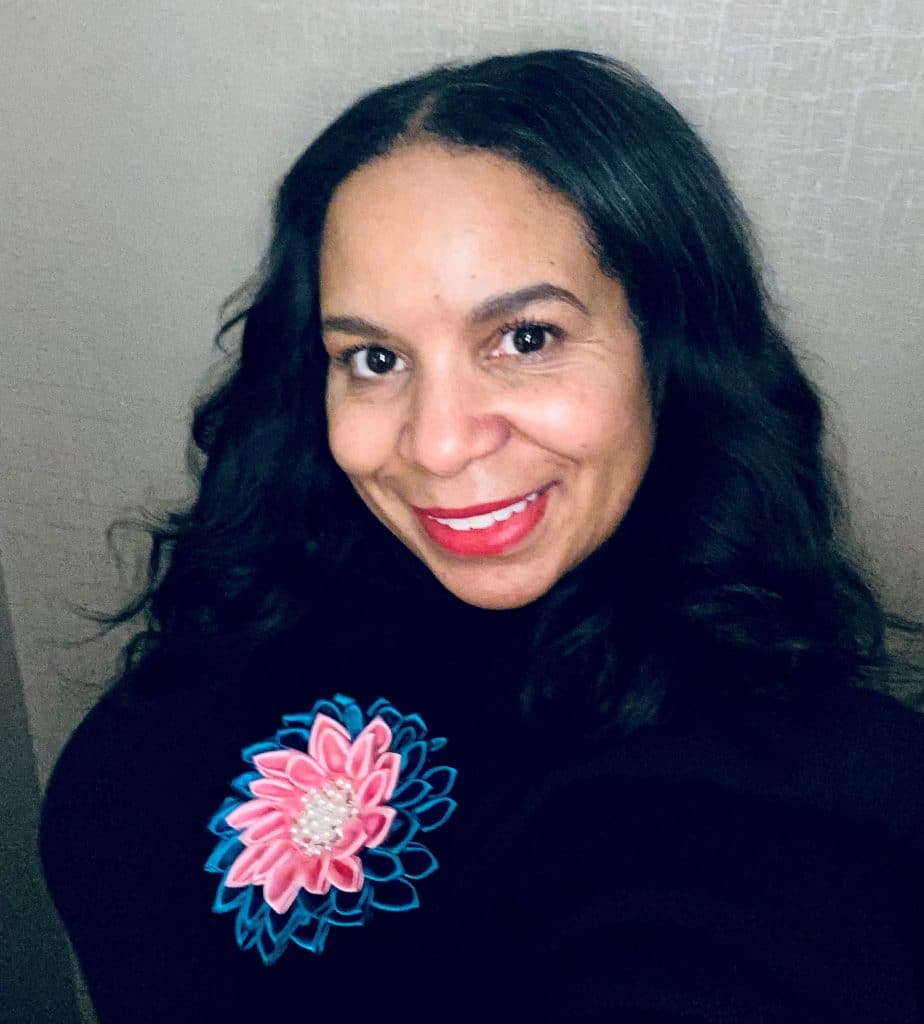 "I would say early in my career, I thought a lot more about being black," says Amber Godhart, a Unifi Customer Service Agent for Delta Connection, who has been in the aviation industry since 1999. She started with the [now defunct] Mesaba Airlines, then joined Delta Global Services, which became Unifi.
"There were two black men who worked as ramp agents and bag runners when I started out, and they both wanted to be pilots," she recalls. "They accomplished that goal, and it makes me so happy seeing them today with their stripes and uniform. It warms my heart because I know how hard they had to work to achieve this."
It's also why Godhart counts her family – her husband, children, parents, and siblings – as her greatest inspiration. "They are my heroes. The things I know each and everyone has endured yet continue to bring joy and encouragement to the people they love. For that, they are heroes to me."
Today, Godhart says her skin color isn't as top of mind as when she started her career, but she always notices when there is a black captain or crew member when she is working and boarding flights. "You still don't see it often," she says. "I'll go weeks without checking in a crew member of color; that speaks to the likelihood. So, when I see them, I'm elated."
Godhart hopes to see more Black and brown people in the industry. "I think that this is an inclusive place for anyone who has an affinity for air travel, but it can be hard to break into it. Companies and industry leaders should put in greater effort and intention to reach out to people of color."
According to Godhart, the aviation industry should reach out to communities and schools with greater minority populations. "Come to our schools. Offer more scholarships and mentoring programs. We should want to have a workforce representative of our customers. For many people of color, money and opportunity prevent them from seeing what a great industry this can be."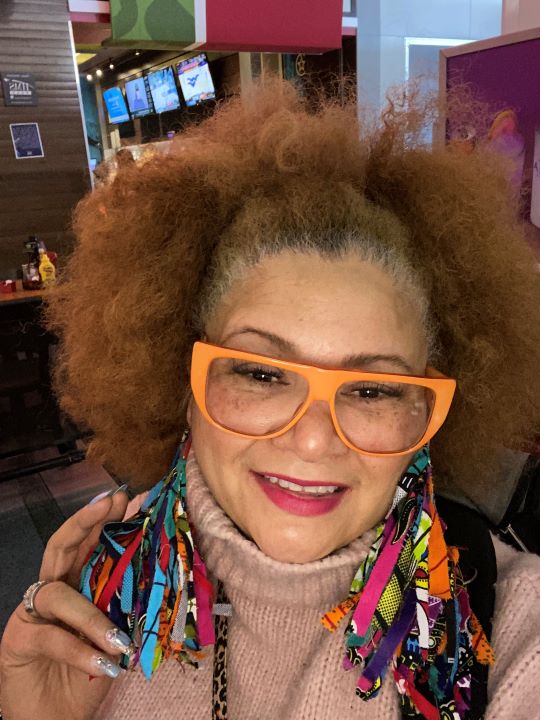 "Mary McLeod Bethune, George Washington Carver, Garrett Morgan, C.J. Walker," the list of notable Black Americans rolls off Tynaia Pittman's tongue with admiration and ease. "People who are innovators, creators, and people of faith are all I admire," she says. Pittman has been a Delta gate agent since August 2009 in Minneapolis.
"What I love about my job, other than the ability to travel, is that I've had the pleasure of interacting with lots of people from other cultures," says Pittman. "Even when there have been moments where a passenger or someone else said something negative or ignorant, I always view it as a teachable moment and more often than not I learned that people just didn't know that they way they were saying or asking something was problematic."
Living and working in a city as diverse as Minneapolis is also something Pittman counts as a benefit. "Most of my coworkers have been other black women, and I take comfort in coming to work and seeing others who look like me. There is silent compassion as you interact with each other."
That sense of belonging and compassion has become especially important in the last few years. "When George Floyd happened here, it brought to the surface the trauma that people of color feel, but people were coming through the airport and they would say they were praying for us and hoping justice would prevail. It offered us comfort."
Pittman says that when such painful acts of racism or violence occur, representation is more important than ever. She hopes to see more Black people in leadership roles at the airport and within the industry.
"When we don't have people that look like us in leadership, it magnifies the stress, trauma, and worry," says Pittman. "Representation matters – we need to look like the customers we serve, and if we don't – we do a disservice to them."