There are 193 countries* in the world, and Joann Johnson has been to 100 of them.
"Before I started working for Unifi (then Delta Global Services), I traveled mostly domestically," says Johnson, who works on Unifi's finance team. "I had a goal to see every national park."
She never dreamed she would also one day see the pyramids of Egypt, ride a toboggan on the Great Wall of China or get altitude sickness in Machu Pichu…the list goes on. She achieved it all in the last 20 years, almost exclusively through her employee flight benefits.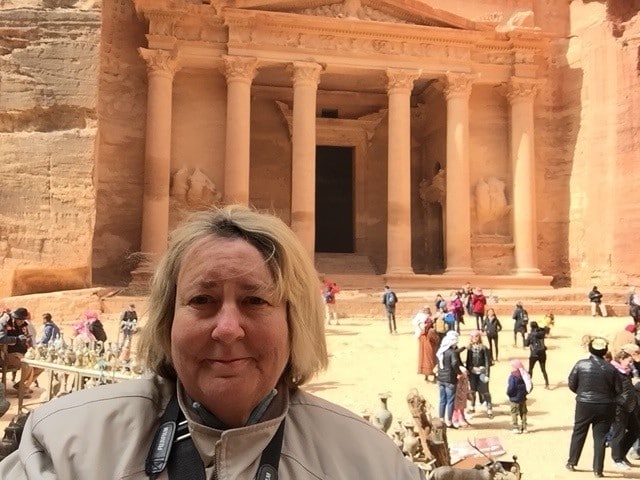 When Johnson began her international travels, she first visited the iconic European capitals – London, Rome, and Paris.
"I did those quickly and have been back multiple times to each of them." Then she moved on to more adventurous travels – Jordan, Armenia and Georgia. And one of Johnson's all-time favorites – Egypt.
"I've always been fascinated by Egypt, and the best thing I experienced was riding camels by the pyramids. I don't think anything will ever top that."
As for how she hit a hundred countries, that story – unsurprisingly – started in the skies.
"One day during a long flight about 15 years ago, I started writing down all the countries I had been to, and it was around 30, and from then on, I started to keep count," she says. "When I achieved 50, it was monumental; when I achieved 75, it was monumental. And then I thought if I achieve 100 in my lifetime – that would really be something and a great goal."
While the majority of her travels were through her flight benefits, Johnson reached her 100 countries milestone during a four-country cruise over Thanksgiving that stopped in Trinidad & Tobago, St. Vincent, Grenada, and Martinique.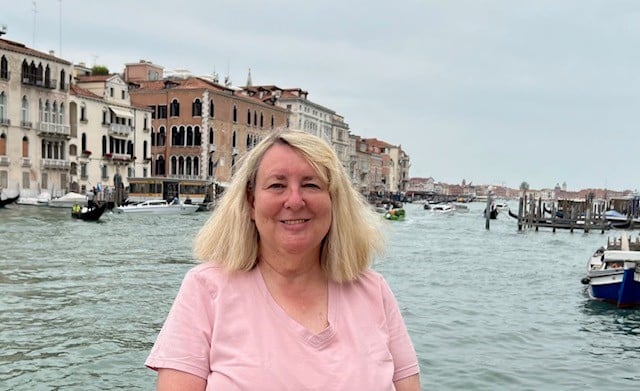 So, what's next for Joann Johnson?
"I'm not done traveling," Johnson says with a smile. I decided to keep my next set of goals at increments of five, so I want to hit 105 countries – then 110."
Something tells us she won't have any trouble achieving those goals.
Contact: mediarelations@unifiservice.com