It's a scene almost unheard of these days as airports take increasingly greater security measures. However, on some nights – the Appleton International Airport in Appleton, Wisconsin, opens its doors, letting in hundreds and hundreds of residents – all the way up to the gates. They walk in with giant posters, matching t-shirts and wave plenty of American flags. An 18-piece big band is set up just outside the gate, playing classic, upbeat songs to the waiting crowd. This is the atmosphere that welcomes passengers from the Old Glory Honor flight. But for the Unifi employees who service this charter, it begins much earlier.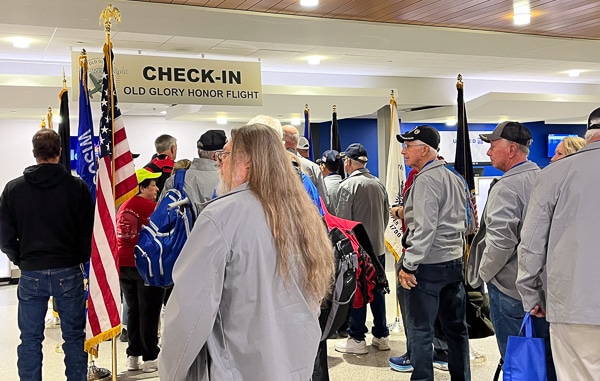 At 4:30 a.m. in Appleton, the sun isn't even peeking. There's a biting chill in the air that you only feel in the early fall days in the Midwest. Unifi Station Manager Garrett Bock has just arrived. In a few minutes, veterans from the Vietnam War, the Korean War, and even a World War II veteran begin arriving to check in for the honor flight to Washington, D.C.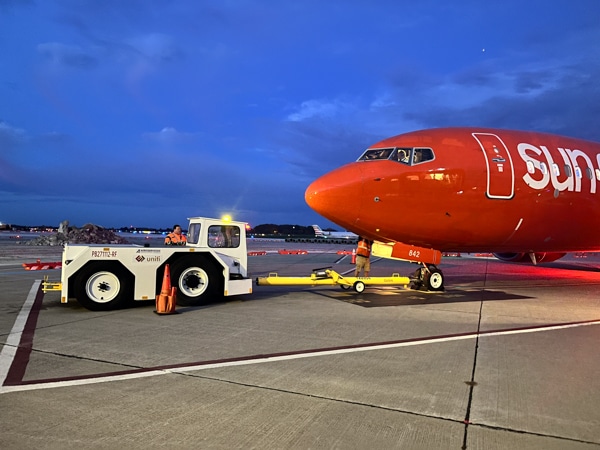 There were 182 passengers set to board this early morning flight for a day-long trip to Washington, D.C. More than 90 veterans, accompanied by a loved one, would visit the monuments, go to Arlington Cemetery and the Tomb of the Unknown Soldier, and explore the nation's capital. The flights are operated by Sun Country Airlines, with Unifi providing above and below-wing services from ticketing and gate check-in to ramp and baggage.
"We have roughly 85 employees here in Appleton," says Garrett. "And we have some staff members that really like working the honor flight – some of them come from military families, so it means a lot to them."
Training Supervisor Brian Hass is one of those employees.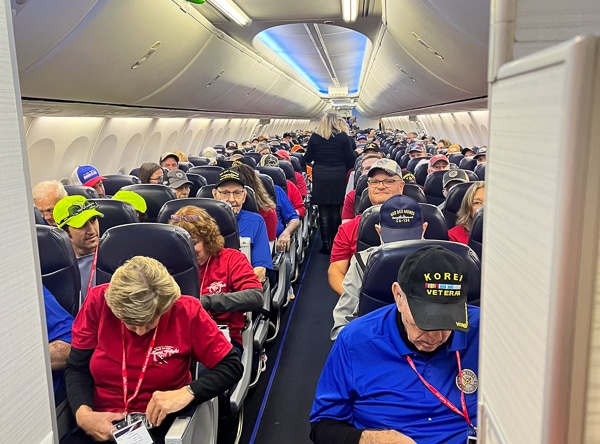 "I started working on the honor flights about four or five years ago," says Brian. "My brother is in the Air Force – he's been on two deployments to the Middle East and is about to go on a third. My grandpa also fought in the Vietnam War."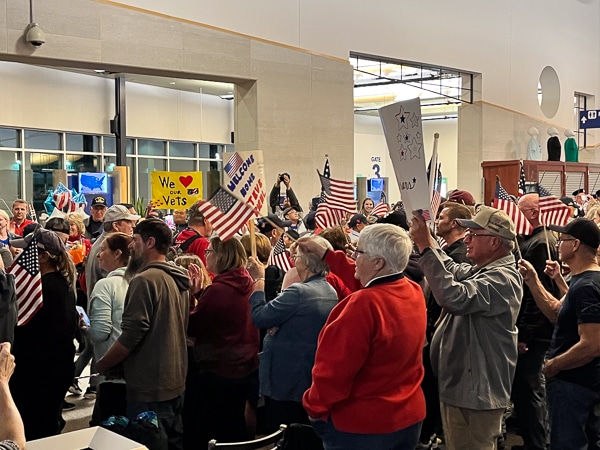 Hass says working the Honor Flights is his way of being able to give back. "Seeing how excited they are so early in the morning but then seeing their faces when they have that welcome home – it's incredible," describes Brian. "You can see how much it means to them to see all the gratitude from the community."